Mission Partners
We desire New City to participate in the coming kingdom by partnering with gospel ministries both financially and through service. We have a particular passion for marginalized people and those who have not heard the gospel. Our ultimate desire for all people to experience whole life and integrate into a local church body for growth and care.
Brookside Neighborhood Ministry
New City Church partners with College Park Church and local ministries including Heart Change Ministries, Purposeful Design, The Oaks Academy, Whiz Kids, and other organizations that are aligned with the Five Pillars of a Healthy Community for the sake of the gospel in the Brookside neighborhood.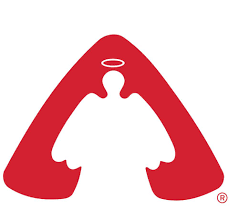 Angel Tree
Angel Tree®, a program of Prison Fellowship, reaches out to the children of prisoners and their families with the love of Christ. Every Angel Tree parent's family is also given access to a free, easy-to-read copy of the Bible (available in English or Spanish). New City Church partners with Angel Tree to help deliver Christmas gifts to children from incarcerated parents who love them.
Camp Courage
Camp Courage is a therapeutic summer day camp for children who are adopted or in foster care and are experiencing behavioral and emotional challenges. CC uses Trust-Based Relational Interaction (TBRI) as their model for camp activities and interactions.

Mission to the world
Mission to the World has a vision of the gospel of the kingdom advancing throughout the world. New City Church partners with MTW's Ryan and Dr. Katie Pekarek in Cusco, Peru. Ryan and Katie facilitate church planting efforts and a range of whole life care, especially through medicine.
Ratio Christi
Ratio Christi (Latin for 'The Reason of Christ') is a global movement that equips university students and faculty to give historical, philosophical, and scientific reasons for following Jesus Christ and plants student and faculty-led apologetics clubs at universities around the world. New City Church partners with Ratio Christi's Bob Schultz at Purdue University.
Coalition for Christian Outreach
Coalition for Christian Outreach calls college students to serve Jesus Christ with all their lives. They accomplish this through sharing the gospel, connecting students with a local church, and helping them acquire a vision for Jesus in all of life. New City Church partners with CCO's Dustin Sutherland who ministers at Butler University and all around the Midwest.